Arc System Works has updated the Kunio-kun no Sangokushi dayo website with new information about the game's giant map with over 120 stages. We also got a look at special abilities and other features that you won't see in your regular Kunio-kun games.
Kunio-kun no Sangokushi dayo isn't exactly a Musou (Warriors) game or a strategy game like Romance of the Three Kingdoms. It does, however, borrow several elements associated with the games based on the Warring States period. For example, the main map of Kunio-kun no Sangokushi dayo is massive enough to fit in over 120 stages. Moreover, villages offer subquests, shops, and more to help you out on the conquest.
The story itself diverges into three branches, determined by the choices and actions you take during the game. If you're not a fan of the more serious stories from other Sangokushi games, Kunio-kun no Sangokushi dayo's story will come packed with the familiar, nonsensical Kunio-kun comedy.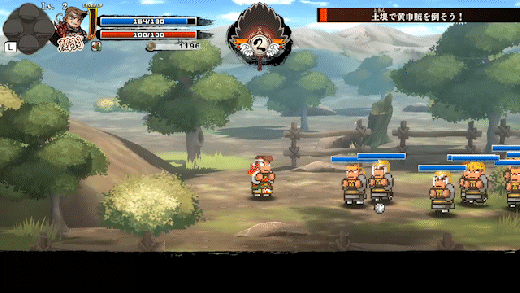 Since it's still a Kunio-kun game, you'll be able to use various special attacks like the "Mach Kick" (also known as "Dragon Feet") to defeat enemies. You can also perform super specials after filling up the SP meter.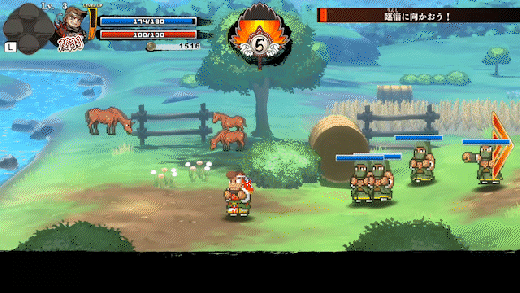 By using SP, you can also go into "Nekketsu Ranbu" mode (Hot-blooded Berserker Dance). This mode makes you much more powerful, and it makes it easier to connect combos.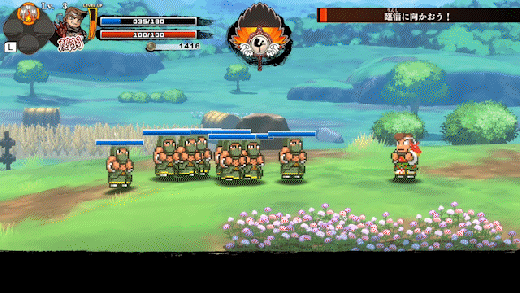 You'll have access to using "Strategems" to turn the tides of battle. The Strategems vary in effects with over 10 different kinds. Some Strategems can be used to wipe out all enemies on the screen. Others have effects outside of battle, for example, to find secret rooms or hidden paths.
Lastly, the game will also have a loot system with enemies that drop rare items containing "Bonus Effects." We don't know what kind of effects these weapons will offer, but items can have up to six Bonus Effects at a time.
Watch the opening video below:
Kunio-kun no Sangokushi dayo will release first for Nintendo Switch in Japan in December 2021. It will arrive for PC and PlayStation 4 in Japan after April 2021. Check out more gameplay details in our previous report.
[Source]