We are exactly two months away from the launch of Super Mario Maker 2. Artistic/sadistic gamers the world over are chomping at the bit to create their own Mario levels/deathtraps. There is only a little information available on what new mechanics this sequel is bringing to the Switch. However, a recent ad for the title reveals a wealth of hitherto unknown information. That is, as long as you have perfect vision and a magnifying glass.
Squint for +1 detail bonus
Have a look at the image in question, courtesy of a Japanese store advert spotted by Twitter user Mark Cooper: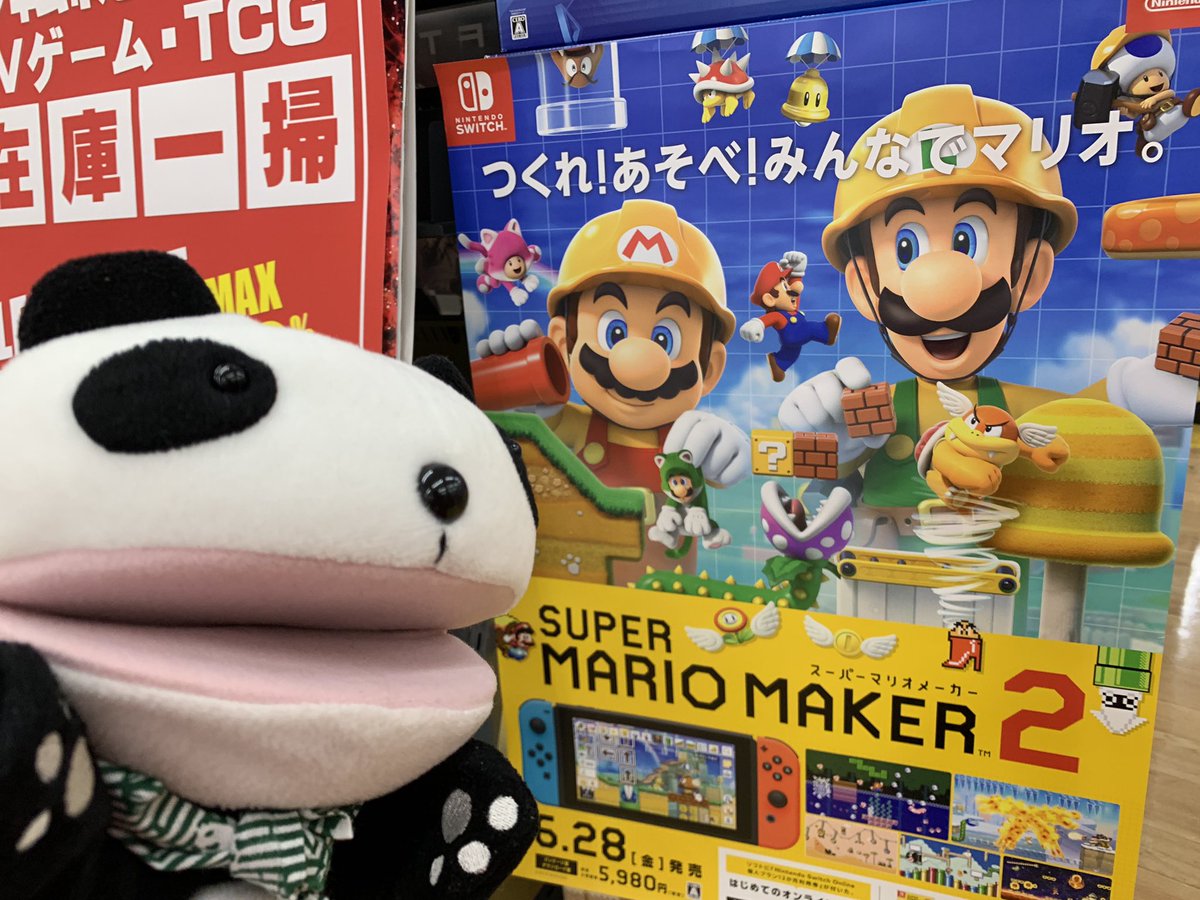 Boy, that toothless panda is distracting. Also, the stuff of nightmares.
The images are very difficult to make out. However, the eagle-eyed folks at GameXplain took some time to analyze the pictures:
Here are some of the juicy details uncovered:
A dynamic water option for the Super Mario Bros. theme, along with 8-bit moving snake blocks (a series first).
Giant small Mario, which seemingly confirms the return of amiibo scanning.
Jungle background. What is this, Wood Man's stage?
CAT. BOWSER.
2D flaming Charvaarghs for use in the Super Mario 3D World aesthetic.
Pointy death icicles.
Hanging rail foes for the Super Mario Bros. 3 theme, including a helpless looking Bowser.
Customizable pipes for the Super Mario World option. The variety of colors on display is a plus!
Readers, are you excited for these new gameplay options in Super Mario Maker 2? Which one is the most enticing for your artistic mind? Let us know with a comment down below.